Background
Each year about 900 million seedlings of the major tree species are being produced and planted in the Central European regions. The utilisation of these seedlings is restricted to nationally defined eco-regions (seed/provenance zones). However, the effects of climate change are strongly changing the conditions within eco-regions and seedlings planted today may be maladapted in the future, once they become mature. As a result, there will be a lower stability and productivity of future forest stands which indirectly will affect the wood industry sector and thus the economy.
Climate change will disrupt the link between climate and the local adaptation of forest tree populations creating physiological stress that leads to the so-called "adaptation lag". Therefore, forest managers are confronted with the challenge of finding adapted planting materials for reforestation. This tool will help to master that challenge by providing information about the adequate seed sources for a specific forest stand based on climatic parameters and models of future trends.
Connecting Projects
The Forest Vulnerability and Seed Transfer Tool "Seed4Forest" is based on findings from the Interreg-CE project SUSTREE and Interreg-Danube project REFOCuS. It is realised with funding from the projects TEACHER-CE (Interreg Central Europe) and REFOCuS (Interreg Danube Transnational Programme).
SUSTREE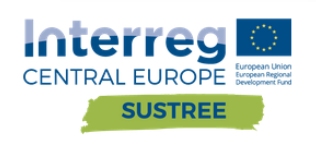 Conservation and sustainable utilization of forest tree diversity in climate change
Each year about 900 million seedlings of the major tree species are being planted in Central Europe. Since forests are long living communities, the selection of planting materials needs to be done cautiously in order to avoid maladaptation. In the cooperation project SUSTREE, methods were developed to support nursery and forest managers for selecting the appropriate forest reproductive material (FRM) for future plantations.
At present, the utilization of forest reproductive material (FRM) is mainly restricted to nationally defined ecoregions (seed/provenance zones). Though when seedlings planted today become adult, they might be maladapted, as the climate conditions within ecoregionschanged significantly.
The SUSTREE consortium developed transnational delineation models for forest seed transfer and genetic conservation, based on species distribution models and available intra-specific climate–response functions.
For detailed information click: https://www.interreg-central.eu/Content.Node/SUSTREE.html
TEACHER-CE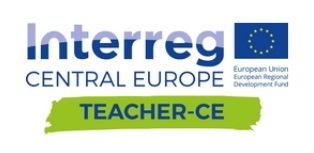 Joint efforts to increase water managment adaption to climate changes in Central Europe.
Climate change consequences are already visible in central Europe, and call for better risk management coordination. TEACHER-CE addresses this need by integrating and harmonizing results of previously funded INTERREG, Horizon2020, and Life projects into the TEACHER-CE Toolbox. This tool will focus on climate-proof management of water related issues such as floods, heavy rain and drought risk prevention, small water retention measures and protection of water resources through sustainable land-use management. The direct local and regional implementation will help municipalities and regions in adapting their processes to the changing climate conditions.
For detailed information click: https://www.interreg-central.eu/Content.Node/TEACHER-CE/About-TEACHER-CE.html
REFOCuS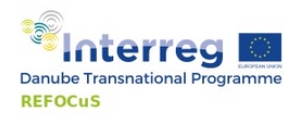 Resilient ripiarian forests ecological corridors in the Mura-Drava-Danube Biosphere.
Riparian forests of the Mura-Drava-Danube Biosphere Reserve are important ecological corridors but at the same time are in unfavourable condition due to various reasons. For instance, these are increasing incidence of pests and diseases, unsustainable human activities and lack of guidance on how to manage riparian forest, especially when natural regeneration fails. On the other side, these forests are important for society in general due to provision of many services and benefits.  
REFOCuS will than fight to counteract this decline by boosting riparian forest resilience. In order to achieve this goal, REFOCuS will:
come up with novel silvicultural methods for forest management and conservation
increase availability of appropriate planting material to be used when natural regeneration fails.
For detailed information click: http://www.interreg-danube.eu/approved-projects/refocus